Pamela Colman Smith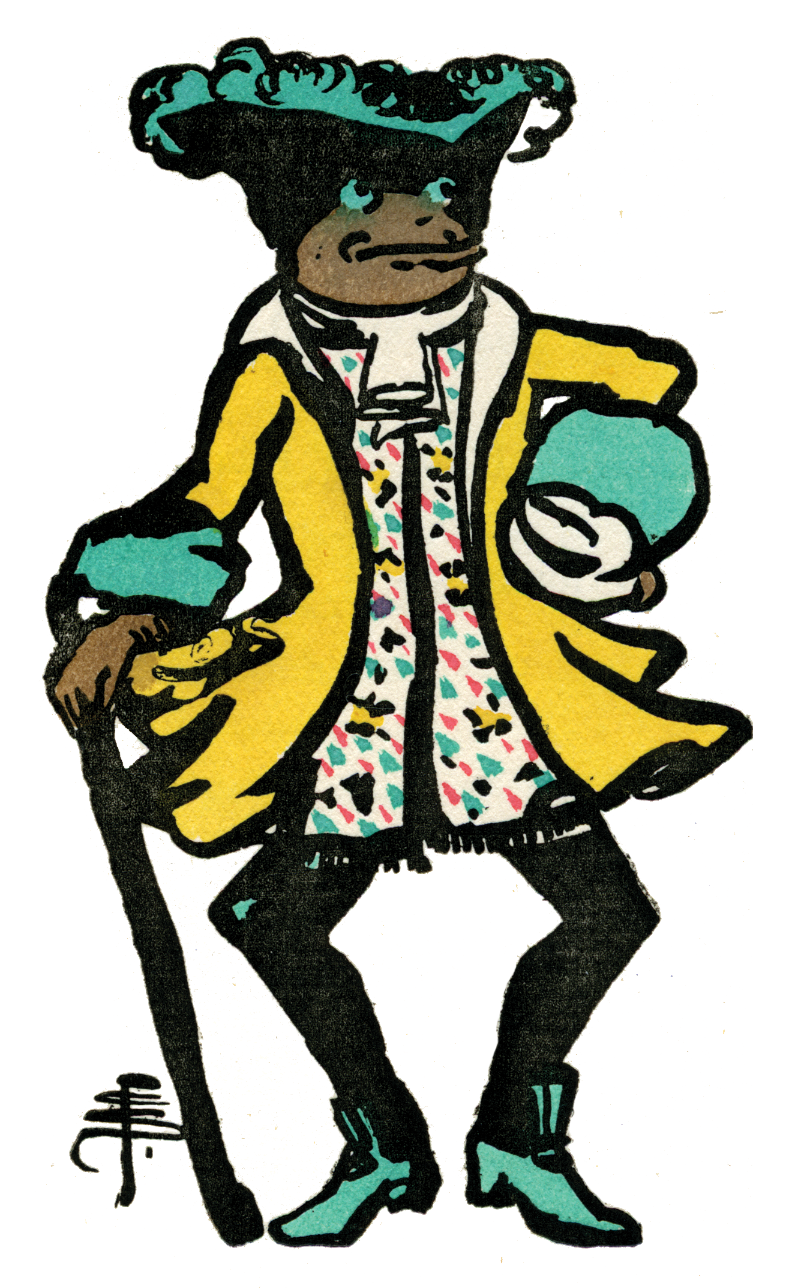 Pamela Colman Smith (February 16, 1878 — September 18, 1951)
Known to millions as the creator of the Rider-Waite tarot deck, Pamela Colman Smith (Pixie) was a Renaissance woman, ahead of her time in many ways.
Corrine Pamela Colman Smith was born in Middlesex, England on February 16, 1878 to American parents. Her early years were spent in New York City and Kingston, Jamaica where she became proficient in folk storytelling. She studied for two years at the Pratt Institute, Brooklyn, New York before returning to England where she was befriended by Ellen Terry, the British stage actress. Her cousin was the stage actor William Gillette, famous for the role of Sherlock Holmes. She counted among her hundreds of friends Edy and Gordon Craig, Bram Stoker, Jack Yeats, Henry Irving, J.M. Barrie, Arthur M. Ransome, Archibald Russell, and Alfred Marcus Ward. To them, she was known affectionately as "Pixie."
During the following several years Smith was a successful illustrator of ballads and Irish tales, and a publisher of hand-colored broadsheets as well as the Green Sheaf monthly magazine. She illustrated books including Annancy stories, Chim-Chim, Blue Beard, The Golden Vanity and the Book of Hours. She also wrote poems, short stories, and essays on art.
Smith was active as a stage and costume designer, including developing figures for miniature theatres. She was a folklorist who recited tales in a Jamaican dialect. She also designed posters for the British suffragette movement.
As an artist, Pamela specialized in the art of synesthetic paintings that were based upon the visual images she saw in classical music. In 1907, she was the first non-photographic artist to be exhibited by Alfred Stieglitz at his Photo-Secession Gallery.
Throughout her life, Pamela was interested in mysticism and the occult. Her deep involvement with the Order of the Golden Dawn culminated in a commission from Arthur E. Waite to illustrate a tarot deck. In spite of her numerous artistic achievements Pamela is best known for this deck, the Rider Tarot deck. Published in 1909, it remains the most beloved tarot deck in the world and has become a model and inspiration for countless other tarot decks.
Learn more about Pixie's fascinating life and artistic achievements in Pamela Colman Smith: The Untold Story
Explore the assortment of Smith-Waite tarot products available.