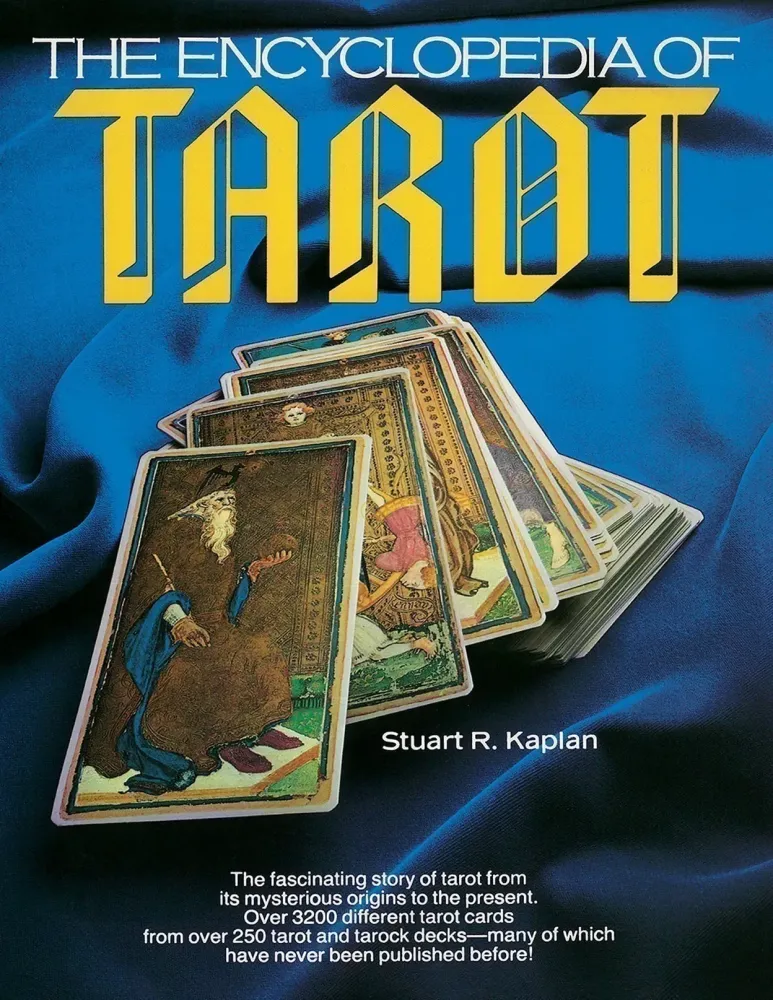 Encyclopedia of Tarot, Volume I
Out of stock
In the first major reference work of its kind, this comprehensive volume traces the history and origins of the earliest extant tarot, tarocchi, and tarock decks. Written with authority, and sharing a wealth of information, Kaplan's chronological presentation takes readers from the earliest hand-painted cards, through the historical developments of printed cards, and surveys twentieth century tarot interests. Included are discussions and photographs of 3,200 cards from decks dating from the 15th to the 20th century, plus 100 references to the origins of tarot and playing cards. Annotated bibliography of over 1,700 entries.
E-book now available on Amazon!
Please note: E-book images are black and white.
Specs
SKU

BK4 KAPLAN

Weight

3.01 lb(s)

ISBN

978-0-91386-611-5

Size

8.5" x 11"

Language

EN

Author

Stuart R. Kaplan
You Might Also Like
This massive compendium reproduces in full color the graphics that appear on over 300 American editions of Authors Card Game dating from 1861 to the present. This historical book is for everyone interested in card games in general, and especially about the Authors Card Game. It is an invaluable reference work for researchers and libraries. Collectors will enjoy the opportunity to see so many Authors Card Games from a private collection never seen before in one location.
What Customers Are Saying About Encyclopedia of Tarot, Volume I
Report a problem